Introducing InstaMask - A Powerful Luminosity Mask Panel for Photoshop
My Favourite Photography Gear For Travelling
I'm a gadget geek. I love things that sparkle and promise to make our lives easier, even if they're completely unnecessary. I could happily spend a couple of hours in a large electronic store. I even like checking out Kickstarter to see what genius ideas people are currently coming up with.
I've put together a list of gear/gadgets that are either photography related or travel related that I love. If you have any gadget recommendations, please feel free to add them in the comments box.
Please note, none of these links are affiliate links so I don't get any money for recommending them. These are just items I use and enjoy.
Photography Gear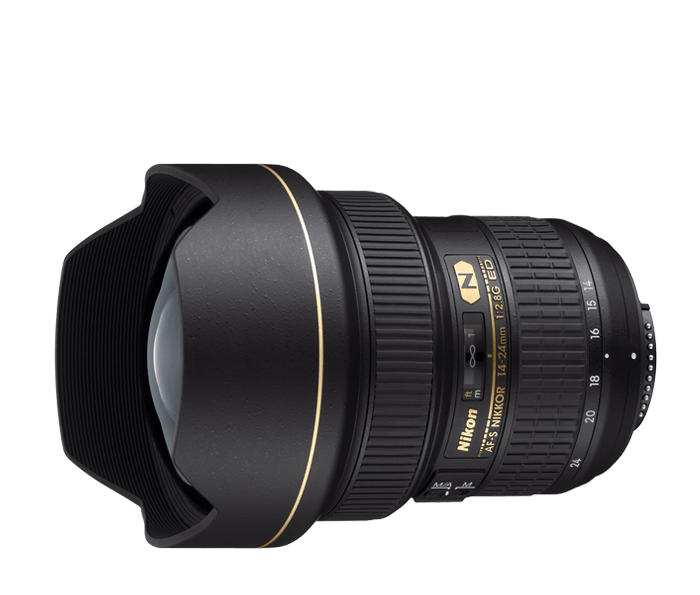 1. Nikon D800 & 14-24 mm f/2.8 lens. I'll get these ones out of the way at the beginning. They don't really need any introduction. I love this body/lens combo. I can't see this primary shooting equipment changing any time soon.
2. B+W 10-stop ND filters. For me, these are the best filters around. It's such a shame B+W don't have a filter for the 14-24 Nikon lens. Nevertheless, I managed to get one for my 16-35 Vario Tessar recently. Looking forward to dedicating my Sony A7 to long exposures in New Zealand.
3. My Tripods. I have two tripods. Manfrotto's 055 is my main set of legs. It is a beast. And with an extendable central column, it gives you a lot of options when shooting in awkward situations. I also use it to hang my microphone when recording tutorials. My second tripod, which I've had for over two years, is a Benro Travelpod. It's small, light, sturdy, and extends to a perfect height for me (I'm 5 11″ on a good day).
4. Mafortto Super Clamp. This piece of kit, although heavy, will allow you to shoot in places which forbid tripods. I haven't used it much, but having it could mean the difference between walking away with an awesome image, or empty handed.
5. Lowepro Vertex 200. I love this bag!! It's small enough to carry on a flight, but big enough for camera gear and clothes for a few days. It also has 3 potential spots to carry your tripod. With all these compartments, I enjoy packing my bag before a trip, putting everything neatly in the correct place. I can't recommend this highly enough.
6. iPhone. This was probably my best purchase last year. I actually hadn't owned a phone for 5 years before I got an iPhone 6. I liked being disconnected from the world somewhat. My wife convinced me to get one so we could communicate conveniently while I was travelling. Although I only have two peoples' phone number, and don't call or text anyone, this phone has been a revelation.
With maps.me (a free app), I can get an offline map for just about anywhere in the world. I mark all of my locations on this map. Because of this one app, I rarely, if ever get lost looking for my hotel or locations to shoot.
For photography I use PhotoPills to plan most of my shoots. It's great for sunrise/sunset time/direction, moon cycle, Milky Way position, and a lot more. It's very similar to Photographer's Ephemeris.
I also use LongTime to determine my long exposure times.
Non-Photography Gear/Gadgets
1. HooToo Wifi Router. If you're an online business owner like me, you'll know how important it is to be connected most of the time. We have customers to reply to, and content to publish. When I was in China it took 45 minutes to upload a 500kb photo to my blog using the hotel WiFi in Shanghai. Like most hotels, the room had an Ethernet port but I didn't have a cable. Sometimes I don't take my computer with me so an Ethernet cable wouldn't be much use for my portable devices.
When I got home I did some research and found the wonderful HooToo TripMate. You can plug this little gadget into the Ethernet port and it will transmit encrypted WiFi which you can use on all of your devices. So while hotel guests are scrambling to squeeze life out of the public WiFi, you can enjoy your own private wifi connection.
The TripMate is also a 6000mAh powerbank, and can transfer/backup files from your computer/usb device onto your mobile devices. Very cool!
2. Anker PowerCore 20000mAh Battery. In New Zealand we'll be living in a camper van and sometimes camping. There'll be serious competition for the limited power points available to charge camera batteries and keep the computer alive for work purposes. But I will also have to keep my phone alive in case we get into trouble in the middle of nowhere, and in case we need GPS to help get to locations as easily as possible. To ease this competition for power, I got the Anker PowerCore because it can charge an iPhone fully 6-7 times. In fact, it can charge just about any USB powered device – thus freeing up some power point time for camera batteries and my laptop.

3. Microsoft Arc Mouse. This is definitely an unnecessary gadget, but I like it nonetheless. I don't like to carry my Wacom table around when travelling due to its size. But I'd also prefer not to process images using my trackpad. Instead, I got this mouse for processing because it flattens out and fits nicely into my bag.
4. MyDigital SSD Drive 512BG. This tiny little external hard drive weighs next to nothing, is extremely fast, and far more durable than usual external drives. It's pricey, but worth every penny.
5. Ear plugs. Every single trip I take, regardless of length, I always have these Howard Leight Laser Lite ear plugs. The world can be incredibly noisy, but these bad boys close out everything, and cradle you in a little world of silence. Essential item for a good sleep.
Gadgets I love the look of!
The best Luggage Ever! This bad boy is water resistant, drop resistant, a portable charger, has a built-in scale, and GPS, and is fully secured! This is an expensive piece of kit, but the GPS alone will give you serious piece of mind.
MiniPresso. This is one for the espresso addicts. Make espresso anywhere. Unlike the luggage above, I won't be getting this one, but it's a very inventive way to get your caffeine fix.
For all you gadget fans, what are your favourite gadgets? I'd love to check them out.
Enter your email below and join our community of more than 100,000 photographers who have also
Subscribed to our newsletter.
Downloaded our FREE Photoshop Course.
Got our FREE Easy Panel for Photoshop.
And, have our FREE Essential Guide To Luminosity Masks E-Book.
Offer Ending Soon – Claim An Extra 25% Discount Today
To go directly to any of our products, simply click on the image below.
Shutter Evolve Complete Product Range
My Favourite Photography Gear For Travelling